24/7 Colour Surveillance Solutions
Capture detailed colour footage in low light conditions
24/7 Colour Series cameras available from VIP Vision™ and Securview™. Further your CCTV install opportunities with RhinoCo's new range of 24/7 Colour IP & HDCVI surveillance cameras, capture coloured surveillance in low light environments.
See the difference
24/7 Colour mode 24/7 Colour feature wide aperture lens and high performance image sensors to capture colour accurate images day & night, provided there is sufficient ambient lighting.
As shown in the video, 24/7 Colour was able to preserve detail from nearby signs as well as the colour of vehicles by making the most of incoming light. Under identical circumstances, those same details were lost in the traditional IR camera.
How does 24/7 Colour work?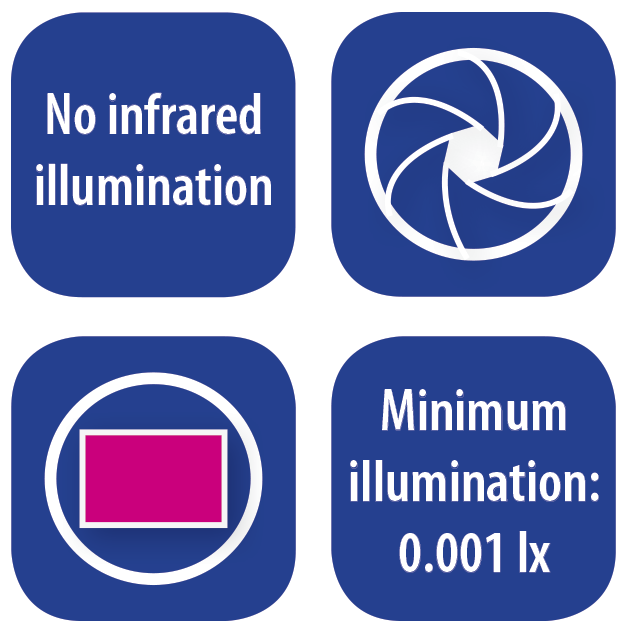 24/7 Colour mode – Captures coloured footage in low light without infrared, ensuring that important details such as skin and clothing colour are not lost.
Large Aperture Lens – An f/1.0 aperture lens and automated shutter speed adjustments allow for more light to be passed onto the image sensor.
Large image sensor – The 1/2.8″ image sensor has increased low-light sensitivity, delivering coloured footage in challenging lighting.
Superior minimum illumination – Requires 5x less available light (0.001lx) than previous Ultra Low Light cameras (0.005lx) making it ideal for CCTV installs in areas with low light levels.
2.0MP HDCVI and IP models available for install now